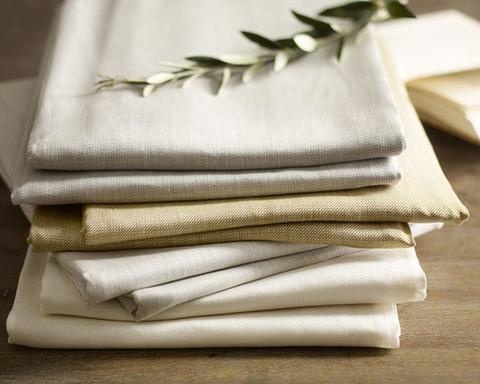 Why Is Linen A Popular Trend?
Linens are a comfortable material compared to other materials. Ancient Egyptians use linen as part of their attire and tradition. It is because the linen is produced from a natural plant called flax. In western countries, people choose linen outfits over other fabrics. These fibers tend to be more soft and comfortable compared to cotton outfits. However, the linen industry flourished more in European countries than in America. Apart from dresses, it is commonly used in hotels and hospitals to give great comfort to residents and patients. The hotel linen suppliers in Chennai provide the finest quality of linen of 400 threads counts to the customers. It is the highest thread count that a supplier could offer. The more threads, the softer the fabric. Hence, in this post, let us see how linen is popular in trend compared to other materials.
Sustainability:
Linens are the most sustainable material. The natural fiber used in the linen is made from the plant named flax. The flax plant can be cultivated anywhere and can adapt to any situation. They don't require any external irrigation system. Therefore, rainwater is sufficient for the crop to grow and harvest fiber. Hence, these characteristics make them sustainable materials.Most of the linen are made overseas, but some hotel bed linen suppliers India manufacture and supply a wide variety of linens worldwide.
Preferences:
Linen is the preferred fabric over cotton and polyester. These fabrics consume less water and pesticides than cotton. The time and energy consumed in spurning the cotton is significantly more and involves a mechanical process. In the same way, polyesters are replaced with linens because of the less energy in production. Polyesters use heavy-duty materials in their process and require twice the energy in cotton production. Hence, linens have been in trend due to these reasons.
Durability:
The linen fabrics are durable and last longer than the other fibers. The advantage of using linen is it is light in weight and dries faster than cotton. They are not damaged by the sun's rays and are stronger than cotton and polyester. These fabrics have excellent temperature control and regulate the temperature depending on the seasons. Hence, many hospital linen suppliers use this fabric for the patient to provide the utmost comfort and for clinicians a lightweight surgical gown.
Easy maintenance:
Linens are easy to maintain and excellent fabrics during the summer. Washing them in lukewarm or cold water will increase the life of sheets. Mild detergents that are used for baby clothes are the best option to wash the linen fabric. Avoid twisting and stretching because it may lose its original shape. Therefore, these simple steps can be followed by everyone and reduces the damage considerably.

Therefore, if you are willing to buy linens for an operating gown or scrubs, approach the hospital bedsheet manufacturers for fine quality and standard.