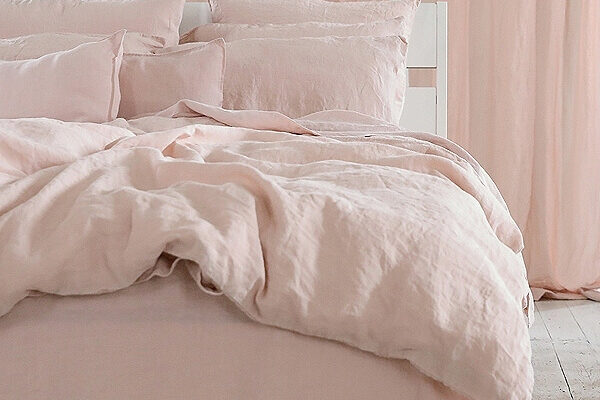 Tips To Maintain Your Linen Bed
After working for the whole day, you want a warm and cozy bed when you return home. Before you do that, think, is your bedding all clean? When was the last time you put your pillow covers and blankets out for washing? It is essential to wash our linen blankets, pillow covers, and bedding regularly to avoid unnecessary visitors to your bed. Linen is an excellent option for bedding because of its comfort and temperature regulating properties. That is why there is a demand for hotel linen suppliers in Chennai and all linen products in the city. However, how good the linen may be, but it needs regular washing to keep you away from viruses. There is a concern that linens may shrink and lose their properties while washing. On the contrary, the linen becomes softer in every wash, and its properties do not fade off. Hence, in this post, let us see more tips for maintaining your linen bed and last for many years.
Follow instructions:
The foremost tip to maintain and increase the durability of linen is to follow the instructions on the care label. So, check the care label that comes with the fabric to make sure about the cleaning process. This label will help you to understand the color, weave type, thread count, and much other information regarding the fabric. So, by learning these things, you can use the appropriate method to wash the linen. Many hotel linen manufacturers in India use the latest technologies to remove stains. Some hotels boil the linen in a large pot with detergent and baking soda for half an hour and dry. So, for the linens at home, acting according to the care label will help you to remove the stains.
Avoid washing machines:
It is advisable not to wash the linen in the washing machine unless it has specific settings for washing linen fabric. It is because linens are softer than other fabrics, and there is a chance of losing their quality in heavy washing. If your washing machine does not have a facility, choose to wash the fabric by hand to avoid costly mistakes. It is better to care about the linen bedding to maintain its high quality standard.
Gentle detergent:
The essential thing to maintain the standard and color of the linen is using a gentle detergent. Some detergents contain harsh chemical ingredients that can damage your fabric. Hence, look for detergent with soft chemicals to prevent your linens from fading. So, many hospital bedsheet manufacturers suggest not to add more detergent while washing because it may shorten the life of the fabric.
Hence, linens is an excellent option for hospitals because of its antiallergic property, and you can avail them from any hospital bedsheet suppliers in Bangalore. Therefore, consider the tips shared in the post for better maintenance