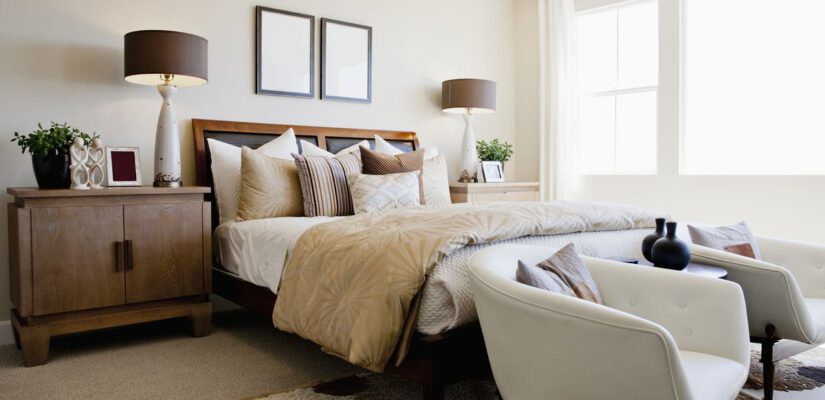 How To Choose The Best Linen Duvet For Your Bed?
Comfortable bedding that fits your sleeping style is essential to achieve a perfect night's sleep. Have you heard of a duvet? There is a misconception about duvets and comforters. A comforter is a fluffy bed covering made of two-layer cloth with various types of fillings and used as a top layer over the bed. A duvet is a quilted blanket that is filled with synthetic or natural filling. The amazing part of the duvet is its interchangeable covers and the ability to trap the heat effectively. Thus, most hoteliers purchase from the hotel linen suppliers in Chennai for their customer's ideal night sleep. However, linen duvets are the best for bedding than cotton because they are super soft and comfortable. If you are looking for low-maintenance and non-fuss material for your bedding, then linen duvets are the best. Hence, in this post, let us see how to choose the best linen duvet for your bed.
Thread count:
Thread count is one of the most important things to consider before buying a duvet. It is also important to have a sufficient number of flax fibers per square inch. The higher the thread count, the softer the duvet will be. For example, the average thread count for the duvet is 300-400. So, purchase your linen duvets from the hotel linen manufacturers in India for ideal duvets sets. They offer excellent duvet sets in attractive pieces like decorative pillows and matching curtains which give the room a monochromatic look. Similarly, look at whether the duvet is weaved densely for a comfortable sleep.
Material:
To choose the right material start with your comfort. There is a wide range of materials that are used to make duvets. If you have sensitive skin then linen duvets are best. It is because linens are an excellent choice for allergies and rashes because of their hypoallergenic property. So, you can customize your linen duvets filled with natural materials from the hotel linen suppliers in Bangalore. These suppliers use natural filling like feathers, cotton, or silk fillers to the duvet to give a fluffy and comfortable feeling. Hence, choose the fillers and materials wisely that can hold heat temperature to greater extent.
Size:
The size of the duvet is also important while choosing. Various sizes are available for linen duvets similar to the linen sheets. If you are not sure of the size it is okay to buy a larger linen duvet. A little extra room is always a plus which can also cover the bed frame and becomes easier when you share your bed.
Hence, these are the things that should be considered before choosing a linen duvet. You can get these adorable duvet sets from KKR linens, which are the best hotel and hospital bedsheet suppliers in Bangalore. So, pick the best linen from KKR linens and give a makeover to your room.