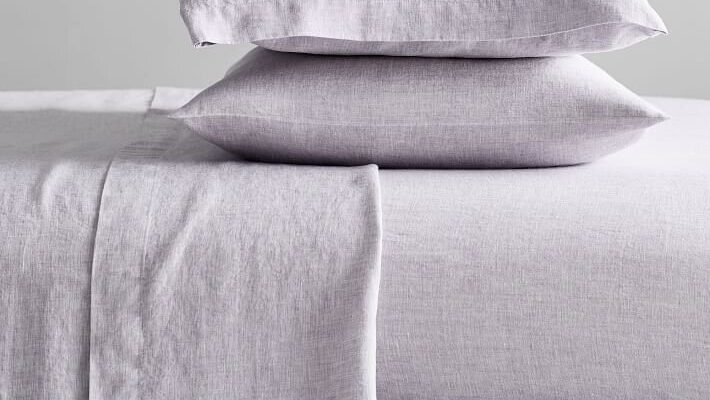 Why Should You Use Linen For Your Pillow?
We all love to cuddle with our pillows on those rainy and winter days. What will make you more comfortable with a warm cup of coffee and snuggling on your pillow to make you cozy? It is an amazing feeling to experience. Hence, pillows are the one bedding essentials to improve your quality of sleep. There is a wide range of pillows ranging from regular sleeping pillows to special needs pillows. The hotel linen manufacturers in India fill pillows with materials like feathers, memory foam, down alternative, and many more to make them softer and to give a luxurious feel to the space. This feature differentiates the home pillows from the hotel ones. Similarly, it is essential to choose the pillowcase that fits your pillow size to meet your needs. Hence, in this post, let us see why you should use linen for your pillow rather than other fabrics.
Protects your pillow:
The foremost reason why you should choose linens for your pillowcase is they protect the pillow from bed bugs, fungus, and many more. Linen is a natural product obtained from the flax plant, and hence they are naturally resistant to parasite activities. These parasites love to camp in your bedsheets and cause skin allergies and rashes to the skin. Therefore, the linen pillowcase is the best fabric for your pillow or bed to entirely destroy bacteria. Thus, you can find these linen fabrics in the hospitals to improve patients' health as well. Many healthcare centers purchase from the hospital bedsheet manufacturers in bulk quantities because of necessity.
Fluffier look:
Another prime reason why many choose linen pillowcases over fabric is they are softer and lighter in weight. The hotel bed linen suppliers India provide extremely soft linen pillows with a low height. Hence, when these pillows are covered with linens, they give that additional fluffier look with sheer comfort. These linen pillowcases have a silky texture and are smooth for those coziest and softest snuggles.
Sustainability:
Thirdly, linens are more sustainable than any other fabric. Research on human sleep was conducted and it reveals that on average a person spends one-third of his life by sleep. Thus, you need a comfortable and quality sleep to feel refreshed. So, linens will be an ideal option to choose for bedding and can last more than you think. Linens after every wash become softer but never lose their texture or quality at any cost.
Thread count:
The softness in the linen covers highly depends on the thread count. The idea behind the thread count is the more the number of threads the more the softness. Thus, the average thread count for the linen covers should range from 200-600. These ample ranges of fabric can make a lot of difference in the comforts, texture, and quality. Thus, using linens for your pillow covers can make you feel lighter and more comfortable.
Thus, linens are the best solution for pillow covers, bedspreads, cushions, and many more. Hence, always choose KKR linens for your bedding who are leading hotel and hospital bedsheet suppliers in Bangalore.