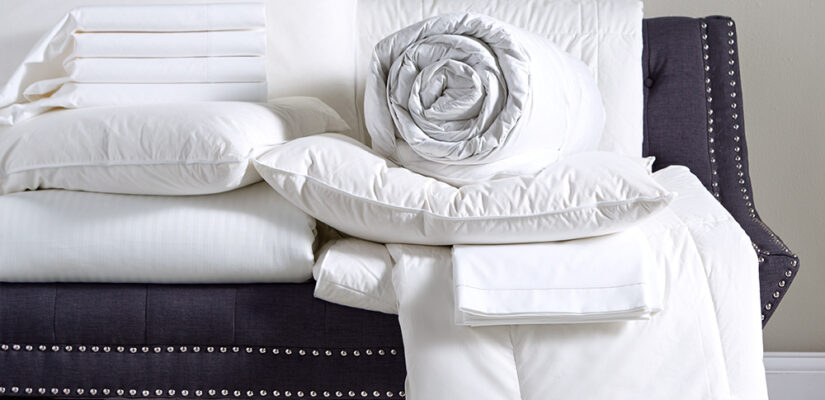 How Do Linen Fabrics Accentuate Hotel Interiors?
Are you looking for fabrics for your interiors? Linens will be the right answer. Linens are the most suitable fabric from clothing to interior furnishing and a perfect mix of fashion and elegance in the interiors. So, many hotel linen supplier provide high quality to hoteliers that are practically used for interiors. However, there are various fabrics available in the market. For instance, Chenille is primarily made of cotton and often blended with silk and wool. The chenille fabric is soft and serves as the best option for the rugs, chair upholstery, or sofa blankets. However, linen stands out from all these synthetic and blended fabrics because of its subtle and comfortable look. This fabric, when added to the interiors it gives an earthy aesthetic look to the space. Hence, let's see how linen fabrics accentuate hotel interiors.
Natural fiber:
The foremost reason to choose the linen fabric for the interiors is that they are natural. Linen is made from the fibers of the flax plant. This plant is adaptable to various types of soil and seasons. They require less water and chemicals to grow. Hence, this eco-friendly fiber synchronizes well with the fashion trends to make the space more natural. Wrinkled texture and weaving irregularities are the characteristics of the linen fabric. But, hotel linen manufacturers in India say that hoteliers love these wrinkled fabrics as they give a cozy and lived-in look that is both inviting and welcoming.
Durable:
Linens are more durable than other fabrics. We have heard that linens fabrics are passed on for generations. It is because flax fiber used in the fabric is much stronger than the other fibers. The advantage of using linen in the interior is it becomes softer in every wash. Hence, many hotels use them as tablecloths, napkins, and bedding. Therefore, linens serve as an excellent fabric for the interiors without getting shrunk.
Effortless style:
If you are a person who loves the natural look in your space, then linen is your choice. Linens naturally exude effortless style and a simple look for the room. Plain linen works well with the set of color schemes. Linen goes well with colored or patterned cushions or pillows. Hence, linen helps you to have a well-coordinated and synchronized space.
Hypoallergenic:
It is one of the properties of linen and makes a suitable choice for sensitive skin. It is the perfect bed choice for the patients because of its absorbent quality. Most of the hospital linen suppliers in major cities supply high-quality linen for their customers. Similarly, at hotels, linens create a safe and hygienic environment for the residents.
Hence, due to their distinctive quality, it makes them a unique and suitable choice for the interiors. Therefore, linens are best for hotel interiors and go well with different patterns to bring visual interest. For high standards, linens bought from KKR linen are the best hospital bedsheet manufacturers as well.