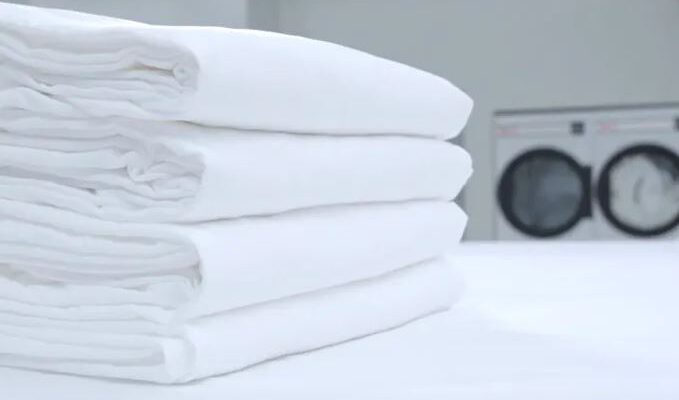 3 Steps To Wash And Store Your Linen Like Never Before
Why do you like linen clothes more than other fabrics? Because linens are extremely comfortable compared to cotton. Linens are obtained from naturally grown flax plants, unlike other synthetic fibers. Hence, because of its durability and contemporary look, it is used from clothing to bedding. To be specific, hotels use linen from their upholstery, draping, bedding essentials, and many more. Thus, you can see a wide range of hotel linen suppliers in Chennai who offer quality linens for their customers. However, it is also essential to take care of the linen that we use daily. Lint-free linen is the preferred fabric by everyone, and even a stain can spoil their look. Similarly, the washing, cleaning and storing of the linen depend on the type of linen that you use. For example, if you have linen clothing, you can wash your linen with a mild soap bar at the particular stained area instead of actual washing. Hence, in this post, let us see the simple three steps to wash and store your linens like never before.
Pre-treatment:
The first step is to treat the fabric prior to washing it.. Pre-treatment is ideal for linens to maintain their texture and color. So, before washing linens, make sure to pre-treat the stained spots with a wash or stain bar. If you are washing linen clothing, focus more on the areas like underarms, cuffs, and necklines. If it is a bedsheet look for stubborn stains like wine, coffee, ink, and lipstick mark. In hospitals, the bloodstain is the toughest stain to wash . So, many hospital bedsheet manufacturers suggest using a stain solution for easy removal. .
The stain solution works well for stains like makeup, dirt, oil, and the yellow stain around the collar. Similarly, if you feel the odor of your linen is heavy, pre-soak them in hot water with scented vinegar to get rid of the smell. You also use all-purpose bleach to remove dinginess, pit stains, and yellowing by pre-soaking.
Wash:
Generally, linens are washed either by hand or machine. So, after pre-soaking your linen sheets or clothes, you can immerse them in a bucket of lukewarm water and mild detergent. Avoid using a detergent that has a high chemical composition because it can spoil the texture of your fabric. Similarly, don't twist or scrub your fabric too hard as it can lose its elasticity. So, wash until the soap residues are gone and hang them to dry.
In case if you are machine washing the linen, set the water temperature at minimum heat and separate the colored clothes from the white linens. Always choose a gentle wash and never overload the machine for the best results. You can even tumble dry your linens as most hotel linen manufacturers in India do to ease ironing.
Store:
Thirdly, after washing it is time to store your fabrics in a clean and comfortable place. It is always ideal to choose cotton storage bags to store your linens rather than plastic bags. Plastic bags can develop yellowing and trap a certain amount of moisture which makes the best environment for the bugs.
Thus, these are the steps involved in washing and storing your linen for effective results. KKR linens – are the best hotel and hospital bedsheet suppliers in Bangalore who provide quality fabrics to their clients.