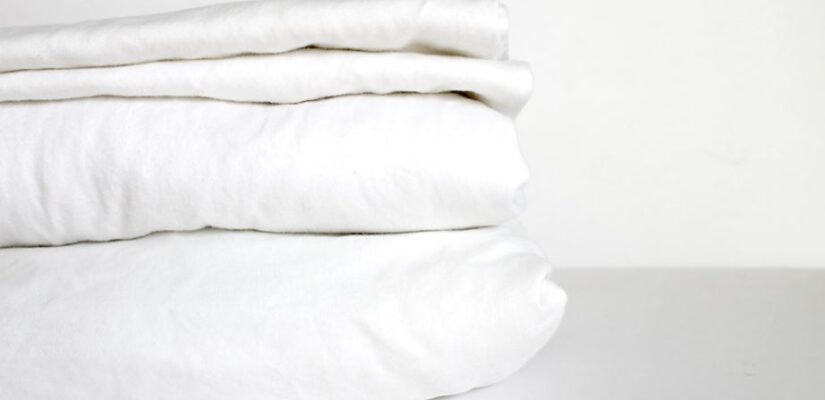 Some Effective Tips On Bleaching White Linens
It may sound odd while you hear the term bleaching. Linens tend to become yellow or gray as we continue to use them daily. Hence, it is essential to freshen and make them as white as possible through bleaching. Bleaching is one such process where certain elements are used to decolorize the material and make it as good as possible. That is why most of the hotel linen suppliers in Chennai use bleaching to make them as white as possible before supplying them to the top hoteliers. You may think that linens are one such fabric that is durable, high-quality, and easy to maintain. However, the material loses its initial form once we use them. Hence, it is essential to bleach the white linens and wash and dry them to make them whole new. Therefore, in this post, let us see some effective tips on bleaching white linens to give them a brand-new look.
Essential ingredients:
Intensive washing and frequent use make the linen fabrics yellowish and grey. There are several ways to prevent the linens from getting greased and give them a makeover. So, the essential ingredients for bleaching are cold and warm water, powdered bleach, laundry detergent, and mild soap. As bleaching is a chemical process, it is best to use them on white linens. It is highly not recommended to use colored linens for bleaching as it can fade the color.
Similarly, use chlorine-free bleaches on the white linens to give a complete makeover. Lastly, ensure to remove the stains from the white linen even after bleaching before you dry. The hotel linen suppliers in Bangalore follow a step-by-step process to ensure that every bedding essential retains its appealing look after several washes.
Steps to follow:
The first step in bleaching is to soak the linen fabric in cold or lukewarm water. It is not advisable to use hot water for linens as it can worsen the texture of the linens. Soak the linens overnight.
The second step in bleaching is to look for the stains in the fabric from top to bottom. Most grease will be removed while soaking because of its excellent character. However, if you find stains in the material, use mild soap or chlorine-free stain remover and rub them gently. Finally, rinse them in cold water.
Thirdly, take a separate bucket of warm water for the bleaching process and mix them with heavy detergent and powdered oxygen bleach. Just ensure to wash the delicate and white fabric separately and wash with hands rather than machine washing. If you are washing in the machine, keep the temperature at 30 degrees celsius, and while hand washing, use rubber gloves. Most hotel linen manufacturers in India suggest using bleaching for stains like wine, lipstick, etc.
Rinse, investigate, and air-drying:
Lastly, rinse the fabrics in fresh, cold, or lukewarm water until the bleach is completely removed. Similarly, check whether the stains goes off and whether the color improves. Now, air-dry in the open-air naturally, or you can also tumble dry the linen at low heat.

Hence, these are the simple ways to bleach your linens effectively. KKR Linens – are the best hotel and hospital bedsheet manufacturers who offer quality linen products to their clients.