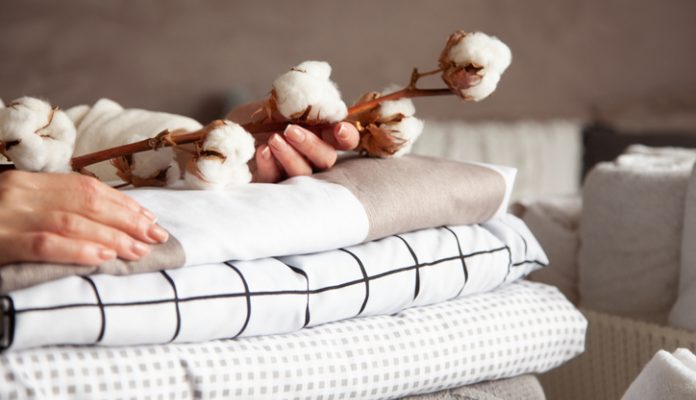 Some Easy Ideas To Mix And Match Your Bedding
Why do you think that many hotels give more importance to bedding? It is part of their hospitality industry to keep their guests comfortable and allow them to have a happy stay. Indeed, more than half of the guests visit the hotel to stay for holidays or vacations. Hence, guests will be looking forward to having excellent services. Thus, neatly made beds are part of their service, and guests would appreciate it. Therefore, for this purpose, many hoteliers use linen sheets for their bedding and purchase from the best hotel bed linen suppliers India for their bedding. Do you know by mixing and matching the bed linens, you can give a different look to your room? Arranging bedding pieces from different shades will surely provide a complete makeover to the space. Hence, in this post, let us see some easy ideas to mix and match your bedding with linens.
Charcoal grays:
The foremost option for your hotels or home will be choosing the linen with charcoal grays. The charcoal grays give your bedding a sophisticated and contemporary look at the same time. The charcoal gray shade acts as the perfect foundation for your bedding, and the charcoal gray grid pattern adds some pattern to the foundation. Similarly, the dark gray blanket complements the entire look and enhances the texture significantly. The charcoal gray is the best for the home or hotel interiors and a must-try combination to make the room look modern and sophisticated at the same time. So, purchase from the hotel linen suppliers in Bangalore to get your choice of color.
Blue and green:
You may think blue and green can make the room look bright and vibrant. A combination of Matcha green and dusty blue may not look the same. So, accentuate your interior space with these subtle combinations from foundation to blanket to make the room look welcoming and warm. These earthy tones can be enhanced with gray pillow covers to add a refreshing touch to the makeover. These are ideal options for hotels during the summer and spring to make the guest feel more welcomed.
Natural and beige tones:
Thirdly, go natural with a beige tone to add a little fun element to the entire space. It is not wrong to add a pop color to the natural tones as it can complement the whole look. These natural colors make the ambience to be soothing and calm. You can add color to the neutral background in the curtains, rugs, or blanket to add a different texture and increase the room's coziness. So, the hotel linen supplier even customizes certain pieces as per the client's requirements.

Hence, these are a few suggestions for your space to enhance them significantly. KKR Linens, the best hotel and hospital bedsheet suppliers in Bangalore, provide you with the finest quality and standard linens with different shades.