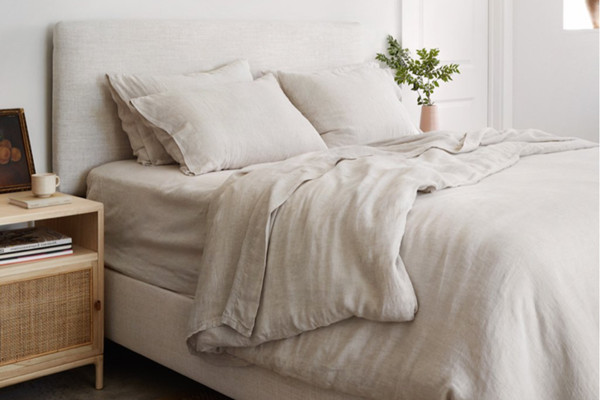 Tips To Make Your Linen Bedding Last Longer
Be it a mobile phone or a dress; we want them to last longer than their lifespan. The same thing goes for linen. Linen is one such fabric that we all prefer for bedding because of its comfort and luxurious look. Indeed, linens are more durable than other fabrics and can last longer if cared properly. However, we never pay much attention to linens, and over time, linens start to lose their texture.
It is also a misconception that linen is hard to care for and should be dry cleaned. But in reality, it is easy to wash linens and it need not be dry cleaned. Many hotel linen suppliers in Chennai tag their products with care instructions to increase their longevity. Linens are made from the cellulose of the flax fibers and can last more than a thousand years. So, in this post, let us know some tips to make your linen bedding last longer. These simple tips from washing to drying will make significant differences.
Washing:
The foremost thing as a linen user you should remember is that linens become softer and more absorbent after every wash. Most products from hotel linen suppliers in Bangalore are pre-treated before reaching the customers. So, you need not wash the linen beddings too hard in the machine or hand wash. It is advisable to put your linens in the gentle wash cycle while washing in the machine. Similarly, while washing in the machine, choose the water level at its maximum so that your linens can move freely.
It is to be noted that never overcrowd your machine while washing the linens as it can make your linens lose their shape. If possible, try to wash your linen bedding with lightweight fabrics to retain its texture.
In case of handwashing, be sure that you never soak your linens with vibrant color fabrics because it can change your linen color.
Temperature:
Another essential thing to remember while washing linen is to wash your linens at minimum temperature. Whether you wash in a machine or hand, make sure you use only lukewarm water. It is ideal to wash your linens at 40 degrees Celsius in the machine. If you are washing linen blankets or top cover, it is recommended to wash at 60 degrees Celsius for more than two hours.
Detergents:
The hotel linen supplier suggests using mild detergents for washing your linens and the detergents free from optical brightening agents (OBA). The OBA detergents will keep your whites white but can significantly affect your fabrics' texture. So, use natural laundry detergents or detergents specially designed for baby clothes. These powders are mild enough and do not impact the fabric's texture.
Air-drying:
It would be best to air dry linens in open space as it can increase their longevity. You can also tumble dry your linens, but keep the dryer at its lowest heat and dry for only ten minutes. Similarly, load the linens in batches so that your linen beddings get dried evenly.

Hence, try to follow the tips shared in the post to increase their longevity. KKR Linens – are the best hotel and hospital bedsheet manufacturers for quality and standard products.