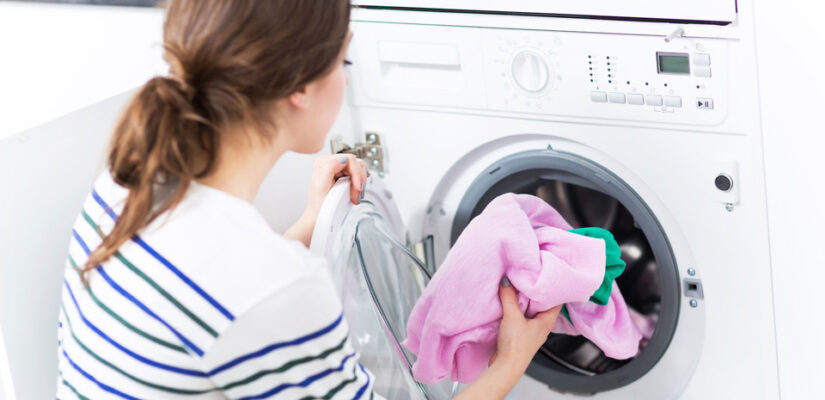 Can You Put Linen In The Dryer?
Can you put linen in the dryer? It is the most asked question asked by linen users. As we all know, linen is one of the softest fabrics and is highly supplied by hotel bed linen suppliers India to the top hotels. Linens are the perfect option for the upholstery and bedding essentials for hotels. Hence, they are highly subjected to stains, wear, and tear. However, hoteliers try to retain the fabric's quality and texture. They have separate laundry services, which help them to maintain the material. But at home, many don't know how to take care of linens. Hence, to enjoy all the benefits of linen beddings and clothing essential, it is not only enough to wash the linen, but you need to dry well. Drying is one of the crucial factors in maintaining because sometimes it can spoil the texture of the fabric. Hence, in this post, let us see how to dry the linen fabric perfectly without affecting the cloth's surface.
Tumble dry:
Tumble dry is a regular drying machine that dries the fabric with constant heat and airflow. However, the materials are not designed for the dryers. It is valid for linens because they are natural fabric, and natural fibers tend to shrink much faster. The tumble dryer typically includes hot water and high temperature, which is an added advantage for the shrinkage process. In the same way, you never know how temperature and hot water react on your linens and how they would respond. Similarly, you never know that your linen sheets are pre-washed during the manufacturing process. Your pre-washed linens are 100% pure natural linen, which can be more sensitive under these conditions.
Hence, it is always ideal for air-drying your linen sheets and cloth in a well-ventilated space. Many hotel linen manufacturers in India suggest that laying or hanging the linens will prevent the fabric from wrinkling and shrinking. If you want to tumble dry your linens, ensure that your drying machine is at the lowest temperature and proper cycle.
Drying methods for different linens:
Drying methods for linen sheets:
Dry your linens in an open space and do not dry colored linen sheets in sunlight. If you want to dry colored linens, use iron steam to dry them completely.
Some hotel laundry services use iron steaming to fasten the drying process. The hotel linen suppliers in Bangalore are best in providing quality products that meet the hotel's requirements.
Drying method for linen cloths:
Always pay attention to the care label, and if it is mentioned, dry cleaning, then hand over your linen cloths to them and let them do their task. Dry these linen cloths similar to linen sheets.
Drying methods for linen tablecloths and curtains:
Unlike sheets, linen tablecloths and curtains are suitable for dryers at the lowest temperature. Just make sure while using a tumble dryer never overload them as it can make them wrinkled.
Similarly, take out these fabrics when they are damp and lay them in the open air. It can make the curtains and tablecloths look stiffer.

Hence, you can dry your linen in a dryer but be a little cautious to enjoy all the benefits for the years to come. KKR Linens are the best hotel and hospital bedsheet suppliers in Bangalore, providing handmade linen sets from fine flax fibers.