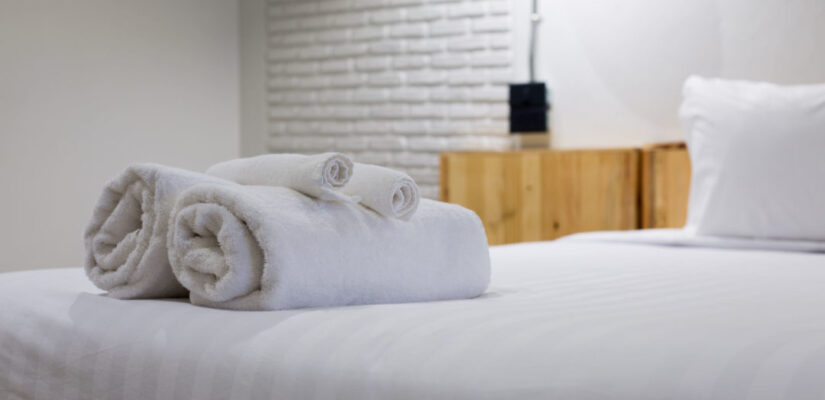 Factors To Consider While Selecting Linen For Your Hotel
Linens are the softest and most comfortable fabric in the world. You may have thought that choosing the coziest mattress for your hotel is the hardest decision. But you are wrong! Choosing the bed linen for your mattress is even more stressful than choosing the mattress. The fabric of linen depends on various factors like quality, size, color, and many more. Bed linens are more expensive than the mattress and the hotel linen suppliers in Chennai make sure that you are happy with the choice. A clear understanding of bed linen will help you understand and purchase the best fabric for your hotel. You can't take a chance on something that affects your hotel's reputation, right?. Here are some factors to consider while selecting linen for your hotel for greater customer satisfaction.
Thread count:
Linens are the fabric obtained from the plant called flax. Traditionally, linens were used by ancient Egyptians, Romans, and by people in Mesopotamia. The popularity of the material is from ancient times due to its excellent durability and softness. The softness is from the number of threads used in the linen. The higher the thread counts, the softer the sheets are. Due to this softness, hospitals use bed linens for their patients. Many hospital bedsheet manufacturers make sure that 400 threads are available per square inch in the sheets to feel the comfort. Hence, while buying linen for hotels or hospitals, look for the thread count and it should be at least 350-400 per square inch.
Quality:
The next thing to be looked at is the quality of the material. The quality of the material will speak for many years. The weaving method tells about the quality of the material. The warp and weft are two prime components in weaving and should be interlocked perfectly. In some companies, they use a lot more warp threads than weft threads. The overall thread count will be higher than the minimal range. But, after a few washes, the fabric rips apart. Hence, the quality of the material should be accounted for while choosing linen.
Size:
The linen sheets are not made in equal sizes. Therefore, before purchasing bed linen, measure the size of the mattress to get a clear vision of the size. Most of the hotels have a pillow-top mattress and, hence, sheets with deep pockets will be the right option. It is always advisable to speak with hotel linen manufacturers in India who have customized options and meet all your requirements.

However, if you are looking for a hospital bed sheet, look for the factors suggested in the post with any hospital linen suppliers. Thus, understanding the linen will help you to make a better purchase for your hotel guests.