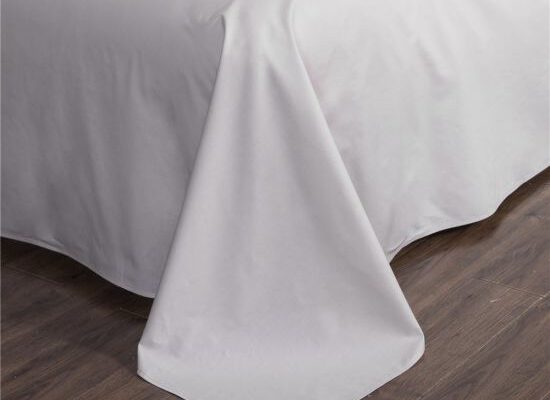 Why Do Hotels Choose Linen For Their Bedding
Everyone loves to have that cozy and warm bedding after having a tiring day. Have you ever thought about what makes these hotel bedding heavenly cocoons? It is because of their mattress and the quality of the bedspread they use.
Linen is the best material for the bedding items like pillows, duvets, sheets, and many more. Hence, many hoteliers purchase from the best hotel linen suppliers in Chennai because of its high quality and durability. Even many resorts and vacation rental homes use linens for their guests to improve customer satisfaction.
However, there are certain factors that hoteliers look into when choosing bedding spreads and sheets. After all, if the hotel doesn't get the right bedding, what is the use of paying so much? Hence, good-quality bedding speaks a lot about the hotel and its reputation. Therefore, in this post, listed below are some factors that explain why hotels choose a linen for their bedding.
Quality:
As mentioned earlier, hotels mostly use linens for their bedding because of their quality. It was before that these hotels used polyester and polycotton for their bedding. But these sheets often wear off and give a rough feel to the customers. Whereas linens get better over time, and the quality of the sheets never fades off. Experts say that linen sheets last twelve times longer than cotton sheets because of the quality of their threads. The linen threads are of higher thickness and strength, which makes them last for a longer time.
Thread count:
Another prime factor that most of the hotels look into before purchasing is the thread count. The thread count speaks how comfortable and convenient the sheet is. The average thread count of the linen fabric ranges from 200-450. Similarly, these linen threads are not woven tightly, and hence there is a high chance of air permeability. Therefore, always purchase from the hotel linen suppliers in Bangalore, which has a high thread count.
Durability:
Linens are more durable compared to other fabrics like cotton and polyester. Linen is known to be the strongest fiber in the world. It is 30% stronger than the polyester and cotton fabric, which contributes to its longevity. It is strong enough that 25% of the US dollar is composed of linen, and researchers say that linens were woven into armors by the ancient Greeks. Hence, linen is one such durable fabric that has been lasting more than thousands of years.
Properties:
Linens have excellent resistance against bacterial growth and are hypoallergenic naturally. Other than hotels, you can find linens at the hospital for the well-being of the patients. Linens can suppress the pathogens and bacteria living between the sheets to a greater extent. Similarly, these sheets are suitable for sensitive skin who are allergic, and linens act as a protective layer over them. Hence, approach your nearest hospital linen suppliers to avail the best quality linens for your healthcare.

Hence, these properties make linen the best choice for bedding by many hoteliers. You can always purchase excellent linen fabric from KKR linens for your hotels. We are the best hospital bedsheet manufacturers in the town for hospitals as well.