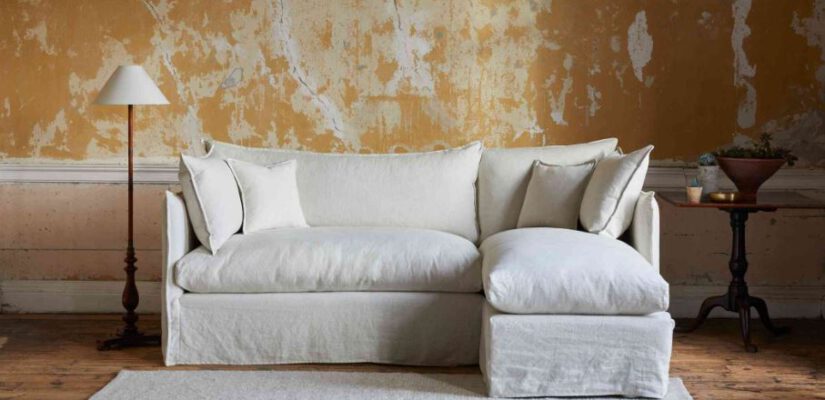 Is Linen Good For Furniture Upholstery?
What is the first thing that comes to your mind when you hear linen? Comfort. Yes, indeed, linens are one of those comfortable fabrics that give you extreme coziness than the other fabrics. That is why you can see a lot of hoteliers use linens for their bedding for aesthetic appeal. The hotel linen suppliers in Chennai are the best in offering quality linens to the top hoteliers in the city.
Is linen good for furniture upholstery? Linens are an excellent fabric choice for upholstery because it is easy to care and highly durable. Hence, in this post, let us see why linens are considered a suitable material for furniture upholstery and how to maintain them for a longer time.
Sustainability:
If sustainability is important for you, then linen should be your choice. As we all know, linens are produced from organic plants or crops and hence do not harm the environment. These linen crops grow well in Northern Europe and are free from chemicals and pesticides. Thus, there is minimal environmental damage. So, in this eco-conscious world, adapting an eco-friendly fabric is one of the huge advantages of the other upholstery materials.
So, using the linen as the soft and padded covering textile for your sofas and armchair that gives an elegant and subtle look at the same time. Linen is the first choice for most people who want a durable material. Hence, approach the hotel linen manufacturers in India for a unique style of linen to give your interiors an appealing look.
Aesthetic appeal:
Another major reason why people choose linen for the upholstery is because of its luxurious look. You can find a wide range of colors in linen for furniture upholstery. Textured dusty pink, metallic texture, Fuchsia pink, and related colors are suitable choices for your upholstery. These colors enhance your interiors and create a luxurious ambiance. Thus, a set of fresh linen upholstery can make your room look better. Similarly, grommet curtains in the seafoam color go well with neutral shades of upholstery. These subtle colors keep your space warm and light.
Maintenance:
Thirdly, linen upholstery is easy to maintain compared to other fabrics. The linen upholstery is easy to vacuum, and with proper washing and drying, you can make them last for longer. The best part of the linen upholstery is it can absorb moisture up to 20%, so you need not worry about the spill. Thus, the hotel linen suppliers in Bangalore suggest you include the linen in your upholstery to improve your comfort and make the space more appealing.
Tips to get out the stains from upholstery:
Vacuum the spot to get out the dirt and soak them in warm water. Make sure not to rub them.
It is important to use only soap or detergent for washing.
If your upholstery is a slipcover, you can even machine wash them and dry them in the open air.
You can make a mixture of baking soda with a small amount of vinegar and damp the spot with the paste through a white cloth to remove the stain instantly.

Hence, it would be great to have a linen upholstery for impressive interiors. So, get in touch with KKR linens, the best hotel and hospital bedsheet manufacturers for all your linens essentials.