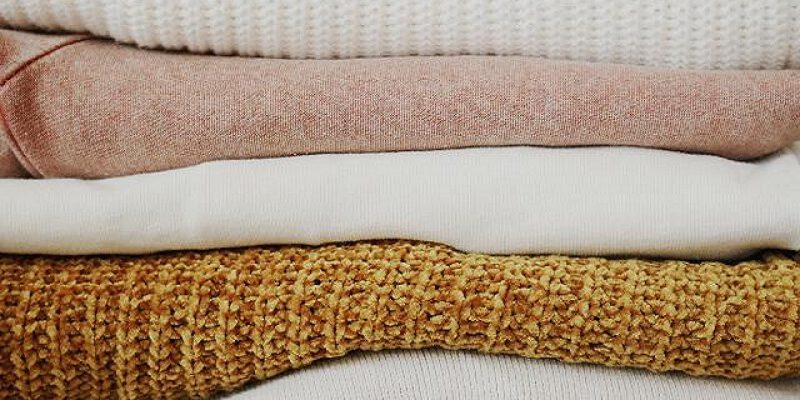 Is Linen A Good Fabric For The Winter?
We all adore linen as a fantastic summer fabric, whether you are resting quietly behind cooling linen sheets or strolling around the light-as-air linen garment. Do you know why? Linen has natural temperature-regulating characteristics, allowing heat to leave while absorbing the moisture from our body . But what about in the winter? We'll discuss why linen is also an excellent fabric for the cold climate. You can reach out to KKR linen hotel linen suppliers in Chennai to know why linen is good fabric.
Why would linen warm you up?
Linen has intrinsic ventilation, temperature regulation, and antibacterial characteristics as a naturally developed fabric. This means it helps our body stay warm in the winter season and enables heat to dissipate into the air in the summer heat.
The heat of permeable linen feels comforting and cosy, unlike the suffocating, sticky heat of many synthetic textiles. So, while linen may appear to be an expensive investment at first, it is actually a fantastic investment because it could be used all year through any climate or region.
Linen in the winter may seem unusual at first, but it's actually a smart choice because of its organic ventilation.
Stack up the layers!
Is it possible to wear linen garments in the winter? Yes, absolutely! Layering is the best way of getting year-round use out of your linen apparel. In the summer, a lightweight linen shirt and wide-leg linen pants may suffice, but if the temperature drops, layers are required. This could be as simple as layering a cardigan under a linen dress or wearing a wool sweater over your linen top.
Natural knits, such as a lightweight merino sweater, can keep you warm during the chilly Fall months and can also be worn on milder summer evenings. For a smooth, easily beautiful winter ensemble, pair it with a thick jacket and a linen skirt.
In the Fall, cosy wool socks and leather boots look great with a waffle knit linen short dress. Tight trousers under a knee-length linen skirt or a finely ground thermo core material under your preferred linen blouse are also options.
Select a colour scheme that is neutral
In the winter, modest greyish colours and earthy neutrals appear sleek and beautiful. Choose a colour scheme that contrasts textures and patterns while yet having an unifying tone that ties everything together. Pick one bright hue – whether it's your linen sheets or the complementing layer – and fashion with much more subtle tonal layering if you're a fan of vibrant colours.
Clothing and materials made of natural linen should be used
Pick natural materials for your winter clothing to avoid the suffocating overheating that some artificial materials can create. They're not only fashionable, but they're also a lot more comfy (note the ventilation, temperature regulation, and skin-friendly qualities?). Fabrics made of cotton and silk are preferred over synthetics such as polyester and nylon.
In the winter time, combine linen with some other natural fabrics to ensure that you are not only comfortable but also fashionable. Get linen materials from a hotel linen supplier to make you feel comfortable.
In the winter, opt for linen bedding as well!
We don't simply recommend wearing linen apparel in the winter; linen bedding is also essential in the colder months. Linen is an excellent bedroom material because of its hypoallergenic, humidity, and thermostat properties, whether it's summer or winter.
Nothing beats curling up in a warm bed with silky sheets and a heavy but comfortable duvet cover. Combining various materials in the bedroom, as well as in our outfits, is one of our favourite things to do. Try draping a luxurious wool push over your linen bedroom or adding velvet cushions for a variety of textures.
Whatever the season, this style is versatile and natural
So now you have it: wearing linen all year makes perfect sense. Not only is linen a fantastic summer fabric, but it also keeps you warm in the winter. This adaptable natural material has been used for homes and apparel for thousands of years, and it continues to be a staple in the most fashionable wardrobe and households today.
Put it combined with some other natural fabrics for a warm winter look, and snuggle up in a luxuriously comfortable bed using natural linen and wool blankets at night. Bring it on, winter! We're ready for it! Reach out to KKR hospital bedsheet manufacturers to get your fabric as per your requirements.