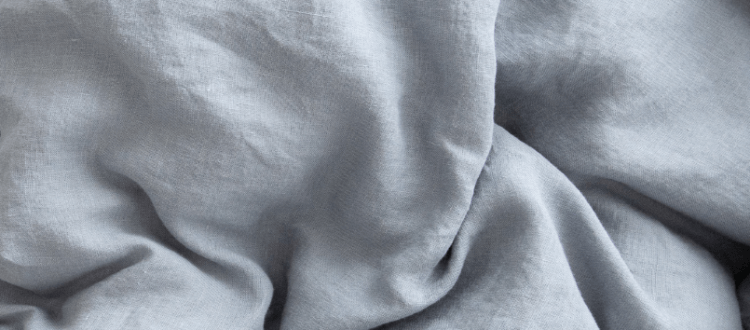 How To Keep Linen From Wrinkling?
If you are a person who loves to wear clothing that is light in weight and airy, then linen will be the best option. When it comes to bedding, linens will be the predominant choice for most, especially hoteliers. That is why most hoteliers approach the best hotel bed linen suppliers India for their bedding essentials to offer their guests comfort and luxury. However, one of the concerns faced by many consumers is wrinkling. You can find a fine line between the people who love linens for their wrinkles and those who don't.
Many interior designers feel that wrinkles on linen clothing and bedding give an authentic feel to the material and add an exclusive texture. Hence, this post is for linen lovers who wish to have a wrinkle-free fabric and get the material's sleek look for your every use.
Why do linens wrinkle?
Before knowing how to get the wrinkles out of the fabric, let us know the cause. Unlike synthetic fibers, natural fibers are not elastic and do not retain their original form. It is said that cold water can cause wrinkles in your linen.
Generally, the fabric is composed of polymers that bond well and keep them in shape. So, linens are made from the cellulose of the flax plant. These polymers are bonded together through the help of a hydrogen bond which is the same link you can find in the water. So, when water penetrates through these bonds, they tend to form a new chain of the hydrogen bond. Thus, the new shape gets locked as the material gets dry.
Hence, it is advisable to wash your linens at the prescribed temperature suggested in the care label offered by the hotel linen supplier.
Before and after washing linens:
You need not give your linens to the dry cleaner because your fabrics are durable enough, and a simple machine wash is enough.
Untangle and separate linen sheets, duvets, and pillow cover before washing.

Never overload your machine. It is best to have some space for your linens to move freely.

Always wash your linens at 104℉ /40 ℃ to prevent the hydrogen bond from breaking.

Never keep your linens too long inside the machines and get them out once they finish their cycle.
Drying:
Linens dry much faster than other fabrics because they are made of natural fibers.
Open air-dry is the preferred option for the linens to get dry.

Never put materials upon one another.

Dry your linen by laying them flat on a towel when you can't open dry it.
Ironing:
Thirdly, you have to iron the linens to get out the wrinkles from your linens.
It is ideal for ironing the linens when they are damp.

Use only medium heat. However, choose the heat level depending on the care label specified by the

hotel linen manufacturers in India

.

Always turn your linens inside out for effective ironing.

Similarly, spray some water over the sheets to get that extra crisp, and most hotels use this trick.
Hence, these tips have to be followed to effectively get rid of the wrinkles. Thus, approach KKR Linens – the best hotel and hospital bedsheet manufacturers to get quality linen products.